Posts for: February, 2020
By Chauvin & Chauvin, D.D.S.
February 19, 2020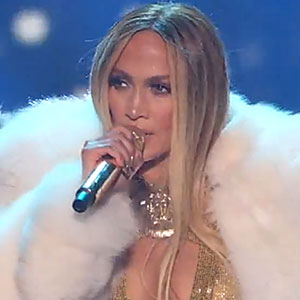 Whether she's singing, dancing or acting, Jennifer Lopez is a performer who is known for giving it all she's got. But during one show, Lopez recently admitted, she gave a bit more then she had planned.
"I chipped my tooth on stage," she told interviewers from Entertainment Tonight, "and had to finish the show….I went back thinking 'Can I finish the show like this?'"
With that unlucky break, J-Lo joins a growing list of superstar singers—including Taylor Swift and Michael Buble—who have something in common: All have chipped their teeth on microphones while giving a performance.
But it's not just celebs who have accidental dental trouble. Chips are among the most common dental injuries—and the front teeth, due to their position, are particularly susceptible. Unfortunately, they are also the most visible. But there are also a number of good ways to repair chipped, cracked or broken teeth short of replacing them.
For minor to moderate chips, cosmetic bonding might be recommended. In this method, special high-tech resins, in shades that match your natural teeth, are applied to the tooth's surface. Layers of resin, cured with a special light, will often restore the tooth to good appearance. Best of all, the whole process can often be done in just one visit to the dental office, and the results can last for several years.
For a more permanent repair—or if the damage is more extensive—dental veneers may be another option. Veneers are wafer-thin shells that cover the entire front surface of one or more teeth. Strong, durable and natural-looking, they can be used to repair moderate chips, cracks or irregularities. They can also help you get a "red-carpet" smile: brilliant white teeth with perfectly even spacing. That's why veneers are so popular among Hollywood celebs—even those who haven't chipped their teeth!
Fortunately, even if the tooth is extensively damaged, it's usually possible to restore it with a crown (cap), a bridge—or a dental implant, today's gold standard for whole-tooth replacement. But in many cases, a less complex type of restoration will do the trick.
Which tooth restoration method did J-Lo choose? She didn't say—but luckily for her adoring fans, after the microphone mishap she went right back up on stage and finished the show.
If you have a chipped tooth but you need to make the show go on, please contact us or schedule an appointment for a consultation. You can also learn more by reading the Dear Doctor magazine articles "Artistic Repair of Chipped Teeth With Composite Resin" and "Porcelain Veneers."
By Chauvin & Chauvin, D.D.S.
February 09, 2020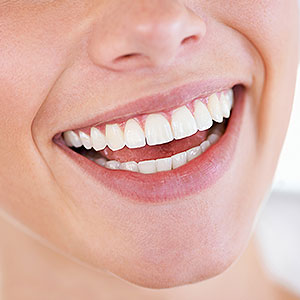 A lot of cosmetic dental procedures focus on how teeth look: whether they're stained, chipped or otherwise disfigured. But a true smile makeover requires looking beyond individual teeth appearance and asking if they're properly aligned. Your teeth may be beautiful in and of themselves, but they could detract from your smile if they're not straight.
Orthodontics—the dental specialty dedicated to correcting poor bites—can be just as important to your smile appearance as veneers, crowns or other restorations. Cosmetic enhancement, though, isn't an orthodontist's only priority: a poor bite can interfere with dental function and oral hygiene, so repairing it and making sure the teeth "bite" together correctly is just as important to your health.
Your first step is to undergo a comprehensive orthodontic exam. Its purpose is two-fold: to diagnose the nature of your particular bite problem; and to determine if your mouth is healthy enough to undergo the necessary treatment to correct it. From here, your orthodontist will propose a treatment plan to correct your particular bite problem.
Although a number of orthodontic appliances may be used, the most likely tools employed will be either fixed braces or removable clear aligners. Both of these use the mouth's natural ability to move teeth by applying subtle pressure on the teeth and supporting periodontal structures for a period of time.
While braces are effective, if you're an adult or teenager and nothing in your bite situation would preclude their use, you may choose clear aligners. Aligners are a sequence of plastic mouth trays that are computer-generated based on the patient's mouth impression. Patients wear the trays in succession, each slightly smaller than the previous one, until they complete the series.
People often prefer aligners over braces for a couple of reasons. Unlike fixed braces, you can take them out of your mouth for eating, cleaning or special occasions. And because they're clear, they're nearly invisible to others and so less embarrassing than metal braces.
Whichever method, you'll be under the supervision of a trained dentist or orthodontist who will monitor your progress and make treatment adjustments as necessary to keep you on course. It takes a lot of skill to make sure the bite fits together correctly. Remember, the plastic aligner is always between your teeth. Making sure your teeth come together is something a dentist must supervise or else it may not allow your teeth to fit together properly. In the end, you could have an entirely new smile that's healthier and more attractive—let's just make sure the bite is correct as well.
If you would like more information on gaining a straighter, more attractive smile, please contact us or schedule an appointment for a consultation. You can also learn more about this topic by reading the Dear Doctor magazine article "The Magic of Orthodontics: The Original Smile Makeover."