Posts for: June, 2021
By Chauvin & Chauvin, D.D.S.
June 13, 2021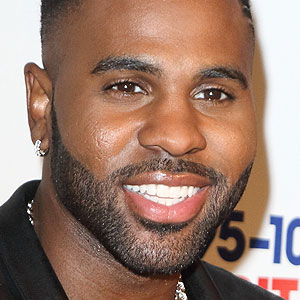 We're all tempted occasionally to use our teeth in ways that might risk damage. Hopefully, though, you've never considered anything close to what singer, songwriter and now social media persona Jason Derulo recently tried in a TikTok video—attempting to eat corn on the cob spinning on a power drill. The end result seemed to be a couple of broken front teeth, although many of his followers suspected an elaborate prank.
Prank or not, subjecting your teeth to "motorized corn"—or a host of other less extreme actions or habits—is not a good thing, especially if you have veneers, crowns or other dental work. Although teeth can withstand a lot, they're not invincible.
Here, then, are four things you should do to help ensure your teeth stay healthy, functional and intact.
Clean your teeth daily. Strong teeth are healthy teeth, so you want to do all you can to prevent tooth decay or gum disease. Besides semi-annual dental cleanings, the most important thing you can do is to brush and floss your teeth daily. These hygiene tasks help remove dental plaque, a thin biofilm that is the biggest culprit in dental disease that could weaken teeth and make them more susceptible to injury.
Avoid biting on hard objects. Teeth's primary purpose is to break down food for digestion, not to break open nuts or perform similar tasks. You should also avoid habitual chewing on hard objects like pencils, nails or ice to relieve stress. And, you may need to be careful eating apples or other foods with hard surfaces if you have veneers or composite bonding on your teeth.
Wear a sports mouthguard. If you or a family member are regularly involved with sports like basketball, baseball/softball or football (even informally), you can protect your teeth from facial blows by wearing an athletic mouthguard. Although you can obtain a retail variety in most stores selling sporting goods, a custom-made guard by a dentist offers the best protection and comfort.
Visit your dentist regularly. As mentioned before, semi-annual dental cleanings help remove hidden plaque and tartar and further minimize your risk of disease. Regular dental visits also give us a chance to examine your mouth for any signs of decay or gum disease, and to check on your dental health overall. Optimizing your dental health plays a key part in preventing dental damage.
You should expect an unpleasant outcome involving your teeth with power tools. But a lot less could still damage them: To fully protect your dental health, be sure you practice daily oral care, avoid tooth contact with hard objects and wear a mouthguard for high-risk physical activities.
If you would like more information on caring for your cosmetic dental work, please contact us or schedule a consultation. To learn more, read the Dear Doctor magazine articles "Porcelain Veneers" and "An Introduction to Sports Injuries & Dentistry."
By Chauvin & Chauvin, D.D.S.
June 03, 2021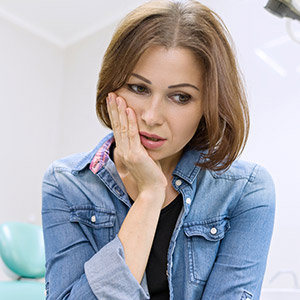 There's still much about the underlying nature of chronic jaw joint dysfunction we have yet to unravel. Treating these conditions known as temporomandibular joint disorders (TMDs) may therefore require some experimentation to find what works for each individual patient.
Most TMD therapies are relatively conservative: eating softer foods, taking anti-inflammatory pain relievers or undergoing physical therapy. There have been some surgical techniques tried to relieve jaw pain and dysfunction, but these have so far had mixed results.
Recently, the use of the drug Botox has been promoted for relieving jaw pain, albeit temporarily. Botox contains tiny amounts of botulinum toxin type A, a poisonous substance derived from the bacterium Clostridium botulinum, which can cause muscle paralysis. It's mainly used to cosmetically smooth out small wrinkles around facial features.
Because of these properties, some physicians have proposed Botox for TMD treatment to paralyze the muscles around the jaw to reduce pain and discomfort. While the treatment sounds intriguing, there are a number of reasons to be wary of it if you have TMD.
To begin with, the claims for Botox's success in relieving jaw pain have been mainly anecdotal. On the other hand, findings from randomized, double-blind trials have yet to show any solid evidence that Botox can produce these pain-relieving effects.
But even if it lived up to the claims of TMD pain relief, the effect would eventually fade in a few weeks or months, requiring the patient to repeat the injections. It's possible with multiple Botox injections that the body will develop antibodies to fight the botulinum toxin, causing the treatment to be less effective with subsequent injections.
Of even greater concern are the potential side effects of Botox TMD treatment, ranging from headaches and soreness at the injection site to more serious muscle atrophy and possible facial deformity from repeated injections. There's also evidence for decreased bone density in the jaw, which could have far-reaching consequences for someone with TMD.
The best approach still seems to lie in the more conservative therapies that treat TMD similar to other joint disorders. Finding the right combination of therapies that most benefit you will help you better manage your symptoms.
If you would like more information on treatments for TMD, please contact us or schedule an appointment for a consultation. You can also learn more about this topic by reading the Dear Doctor magazine article "Botox Treatment for TMJ Pain."