Posts for tag: fillings
By Chauvin & Chauvin, D.D.S.
September 24, 2015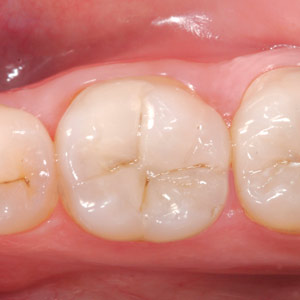 It takes a lot of skill, experience, talent and artistry to create tooth restorations that look so natural that no one can tell them apart from the originals. To do so requires understanding of the normal anatomy of a tooth as well as of the interactions of light and color.
How the anatomy of a tooth determines color
The color that we perceive when looking at a tooth results from the combined appearance of the tooth's center core (dentin layer) and its covering enamel. Going from the outside in, the enamel is made of tightly packed crystals of calcium, which cause it to be one of the hardest substances naturally produced by animals. The crystals are also responsible for a tooth's brilliance and translucence. The dentin is more like bone, a porous living tissue composed of microscopic tubes, interspersed with more calcium crystals. In the very center of the tooth is a central chamber containing the pulp and nerves.
Each of these layers has its own physical and optical properties. Since the enamel is translucent and the dentin is more opaque, most of the tooth's color comes from the dentin and is transmitted through the enamel layer. Factors that affect this transmission include the thickness and age of the enamel as well as external tooth whitening.
If the enamel is more translucent, more of the color of the dentin shows through. If it is more opaque, the enamel absorbs and reflects light so that less color is visible and the enamel looks brighter.
The language of color composition and reflected light
Color means the whole spectrum in the rainbow. The spectrum is made up of the three primary colors — red, blue, and green. When all are combined, they create white light.
Hue refers to the brightest forms of the colors. The color we perceive depends on the dominant wavelength of light that is reflected by an object.
Value refers to a color's lightness or darkness. A brighter color has a higher value.
Chroma is the amount of identifiable hue in a color. An achromatic color (without hue) appears gray.
Saturation is a measure of a color's intensity.
This terminology of color is used not only by dentists and dental technicians, but also by a wide range of artists. It implies expertise and understanding of how colors work, how they vary and change and affect one another.
Contact us today to schedule an appointment or to discuss your questions about bonding to repair chipped teeth. You can also learn more by reading the Dear Doctor article, "Artistic Repair of Front Teeth with Composite Resin."
By Chauvin & Chauvin, D.D.S.
July 23, 2014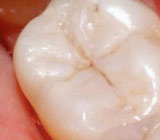 Q: I've never heard these terms used in dentistry. What are they?
A: In the decorative arts, an inlay refers to a small piece of distinctive material that's set into a larger matrix: a mother of pearl accent worked into the lid of a wooden box, for example. In dentistry, it means something similar: a filling (or restoration) that's fabricated in a dental laboratory, and then set into a tooth in an area that has been damaged or lost.
Q: What's the difference between inlays and onlays?
A: An inlay is made to fit in between the cusps (small points or ridges) of a back tooth (molar or premolar), and it covers only a small region of the biting surface of the tooth. If the restoration covers one or more of the cusps, it's an onlay.
Q: Why would I need to have one of these restorations?
A: When a tooth has suffered damage (from decay or trauma, for example), and the affected area is too large to fill with a simple filling — but not large enough to need a full crown (cap) — then an inlay or onlay may be just right. Both of these procedures are considered "indirect fillings," because the restoration itself is custom-fabricated in a laboratory and then bonded to the tooth in the dental office.
Q: What is the procedure for getting an inlay or onlay?
A: It's similar to having a crown placed, in that it typically takes more than one office visit — yet an inlay or onlay involves less removal of tooth structure than a crown would require. On the first visit, after the area has been anesthetized (usually with a numbing shot), any decay is removed, and the tooth is shaped to receive the restoration. Next, a model of the tooth is made (either with putty or in digital form), and the tooth receives a temporary filling. The laboratory uses this model to create the actual inlay or onlay, which may take a few days; it is then permanently attached to the tooth on a second visit to the office. However, with today's advances in CAD/CAM (computer aided design/ manufacturing) technology, some inlays or onlays can be made in the office and placed in the same visit.
Q: What else do I need to know about these tooth restorations?
A: Both inlays and onlays are strong and long-lasting restorations that need no more care than you would normally give your teeth: namely, regular brushing and flossing, and periodic checkups at our office. But because they don't require the removal of a great deal of natural tooth material, they are considered relatively conservative treatments. After a thorough dental examination, we can recommend the type of tooth restoration that's most appropriate in your individual circumstances.
If you'd like to find out more about inlays or onlays, please contact us or schedule an appointment for a consultation. You can also read the Dear Doctor magazine articles "Porcelain Crowns & Veneers" and "The Natural Beauty of Tooth Colored Fillings."