Posts for tag: nutrition
By Chauvin & Chauvin, D.D.S.
December 31, 2015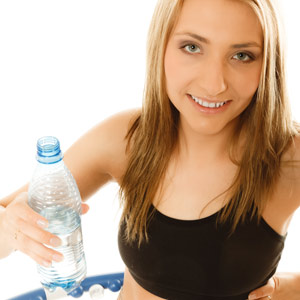 Your teeth's hard, enamel coating protects them from environmental dangers or disease. But although it's made of the hardest substance in the human body, enamel isn't invincible — prolonged exposure to acid can cause dental erosion, a condition in which the enamel's mineral content permanently dissolves, a process known as de-mineralization.
De-mineralization occurs anytime our mouth environment becomes too acidic due to eating or drinking items with high acid content. Saliva normally neutralizes mouth acid in thirty minutes to an hour after we eat, as well as restores mineral content to the enamel (re-mineralization). Danger arises, though, if the saliva's buffering action is overwhelmed by chronic acidity, caused mainly by constant snacking or sipping on acidic foods and beverages throughout the day — in this situation, saliva can't complete the process of buffering and re-mineralization.
As a result, the enamel may permanently lose its mineral content and strength over time. This permanent dental erosion leads to serious consequences: the teeth become more susceptible to decay; the dentin becomes exposed, which causes pain and sensitivity to pressure and temperature changes; and changes in the teeth's size and color can negatively alter your appearance.
It's important to take action then before dental erosion occurs. Along with daily oral hygiene, restrict your consumption of acidic foods and beverages to meal times and cut back on between-meal snacks. Rather than a sports drink after exercising, drink nature's hydrator — water. You should also alter your brushing habits slightly — rather than brush right after you eat, wait thirty minutes to an hour. This gives saliva time to restore the mouth to its normal pH and re-mineralize the enamel. Brushing right after can remove even more of the minerals in softened enamel.
If significant erosion has occurred, there are a number of treatment options we can undertake to preserve remaining tooth structure and enhance your appearance. In moderate cases, we can reshape and cover damaged teeth using dental materials like composite resins or porcelain to fill decayed areas or cover teeth with veneers or crowns.
The key of course, is to identify dental erosion through clinical examination as soon as possible to minimize damage. Your enamel plays a critical role in protecting your teeth from disease — so take the right steps to protect your enamel.
If you would like more information on protecting your enamel, please contact us or schedule an appointment for a consultation. You can also learn more about this topic by reading the Dear Doctor magazine article "Dental Erosion."
By Chauvin & Chauvin, D.D.S.
February 03, 2013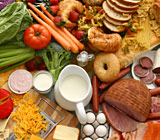 How many of these questions can you answer correctly? The more you know about nutrition and oral health, the healthier you are likely to be.
What are free sugars?
"Free sugars" is a term for sugars including refined cane, beet and corn sugar, which are added to foods or occur naturally in honey, syrups or fruit juices.
You probably know that foods with added sugars are not healthy for your teeth. What is the maximum recommended sugar intake for oral health?
The recommended daily limit for free sugar is 10 teaspoons per day. Note that one can of soda contains over 6 teaspoons.
If a sugary snack is bad for your teeth, what could you substitute that would be better?
Fresh fruits and vegetables would be a better snack. Fresh fruits contain fructose, a sugar that has not been shown to be harmful to teeth if eaten in reasonable amounts.
How can you get enough fluoride to guard your teeth against decay?
If your water supply does not contain fluoride, or if you usually drink bottled water, you may or may not be receiving enough fluoride from your toothpaste. We can assess if you are receiving enough fluoride by examining your teeth, testing your plaque and reviewing your past history of tooth decay. If you are having a problem with tooth decay, we can create fluoride trays for you so you can apply a fluoride solution to your teeth daily.
What is dental erosion and how is it different from tooth decay?
Some acidic foods, particularly drinks such as juices and sodas, wear away your teeth's outer coating (the enamel) when exposed to the teeth's surface. Erosion does not involve bacteria, the cause of dental caries (tooth decay).
Can certain foods stop acidity from attacking your teeth?
Yes, there are foods that reverse the increase in acidity that comes from eating free sugars. One of these is cheese. Cheese stimulates saliva in your mouth, and it contains high levels of calcium, allowing calcium to be added back to your teeth. Many vegetables and starchy whole grain foods require thorough chewing, which also stimulates production of saliva and guards against tooth decay.
We hope you learned some useful facts from this nutrition quiz. If you modify your habits so that you eat less free sugar; drink more water (preferably fluoridated), drink fewer juices and sodas; and snack on fresh fruits, vegetables, and cheese, you can count on having healthy teeth and gums.
Contact us today to schedule an appointment to discuss your questions about diet and oral health. You can also learn more by reading the Dear Doctor magazine article "Nutrition & Oral Health."